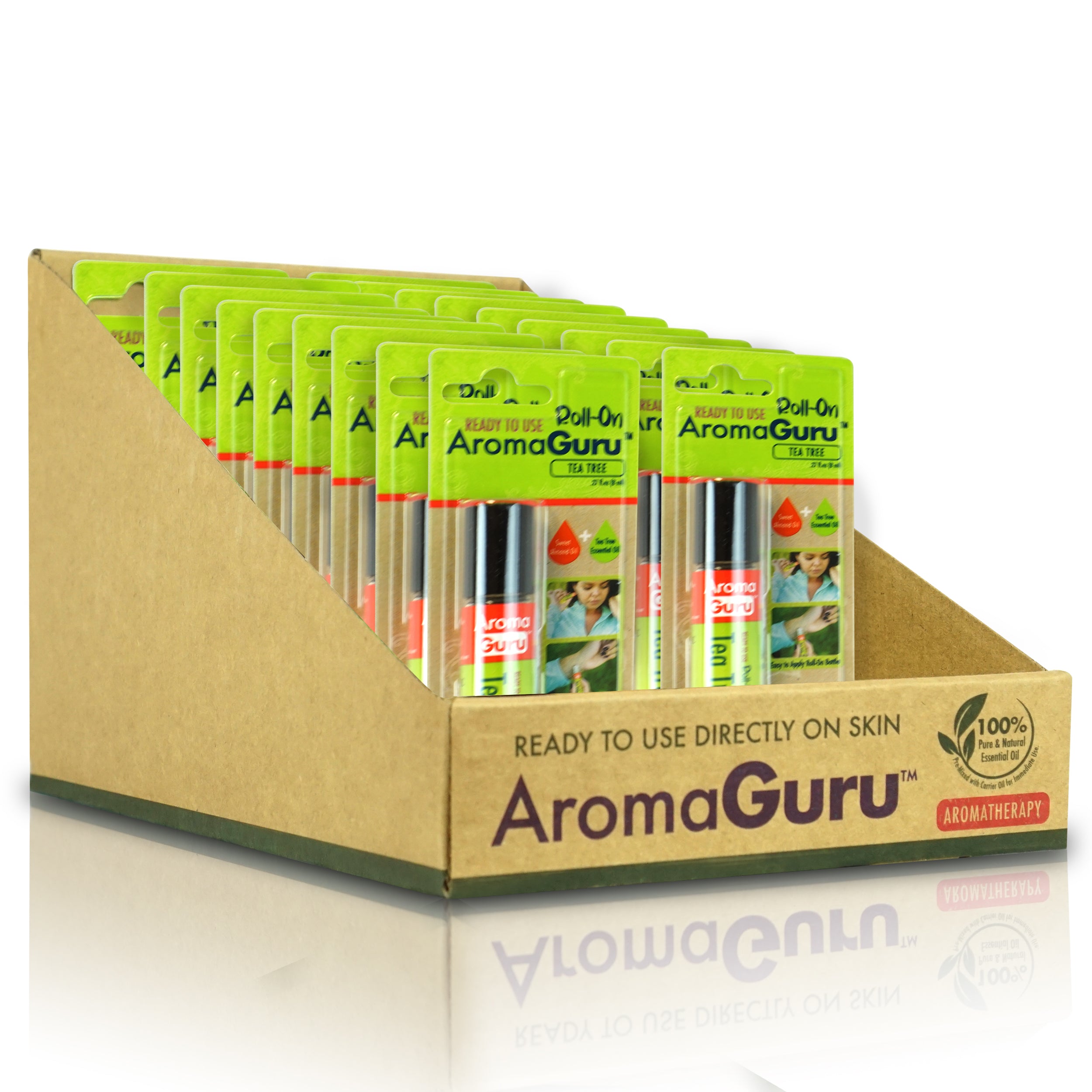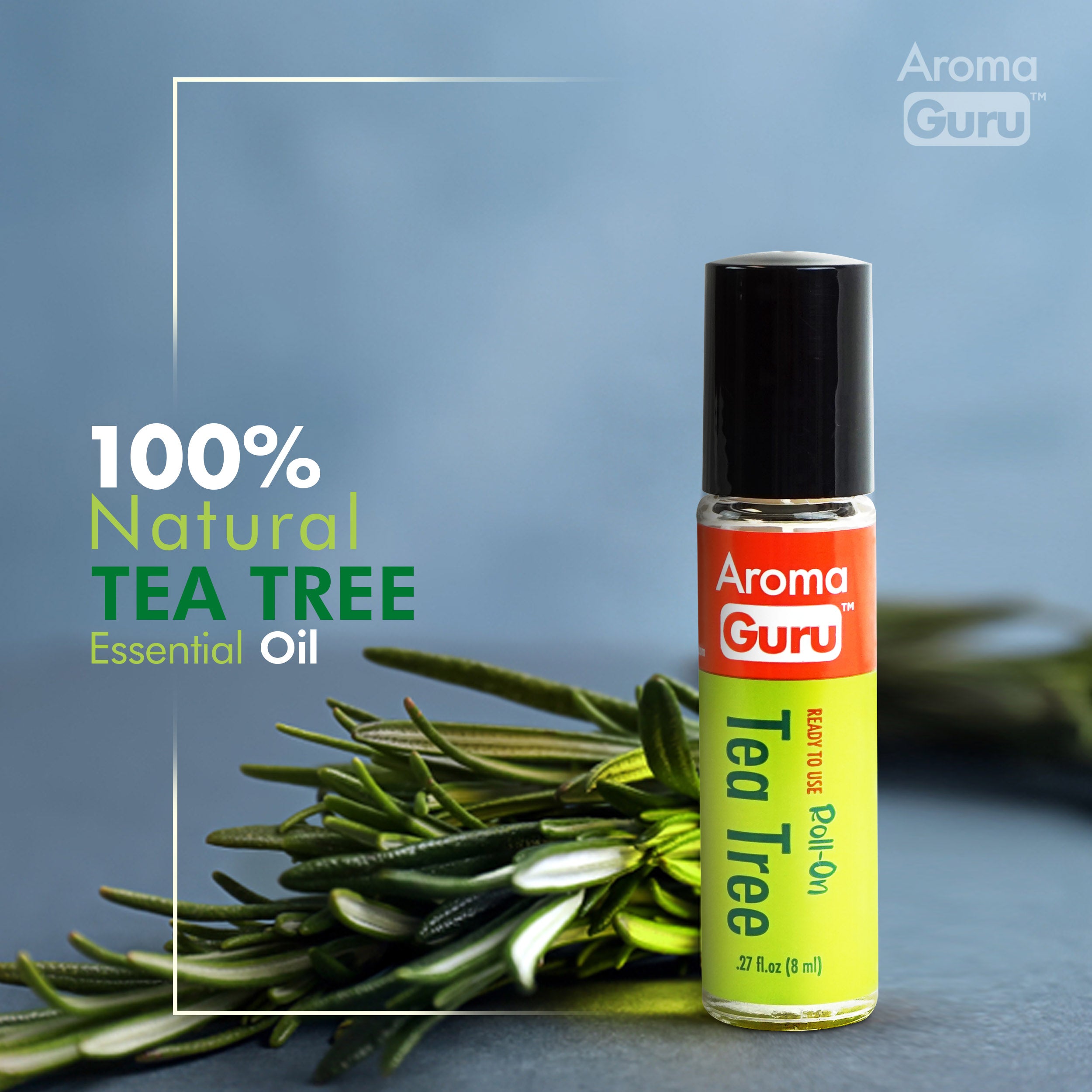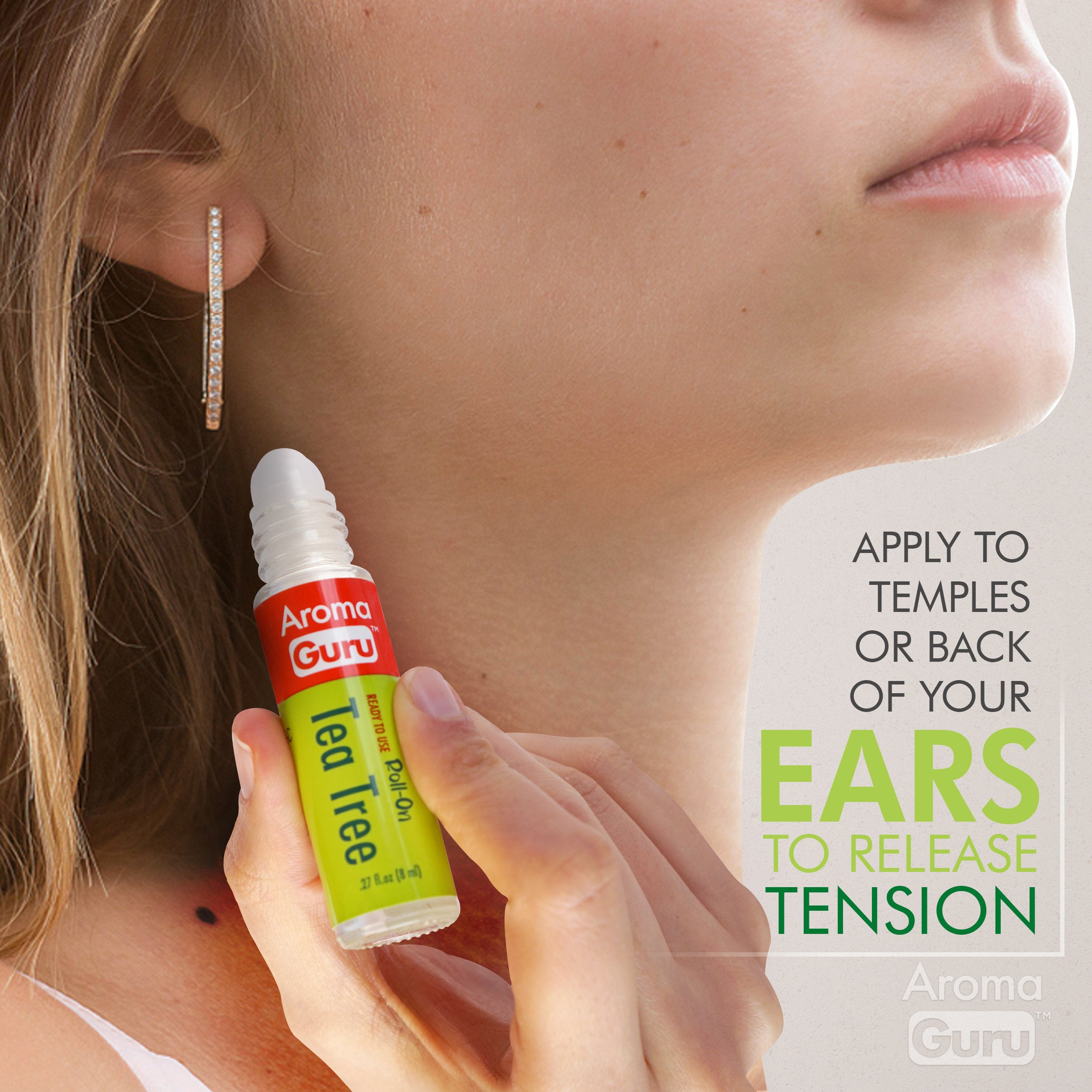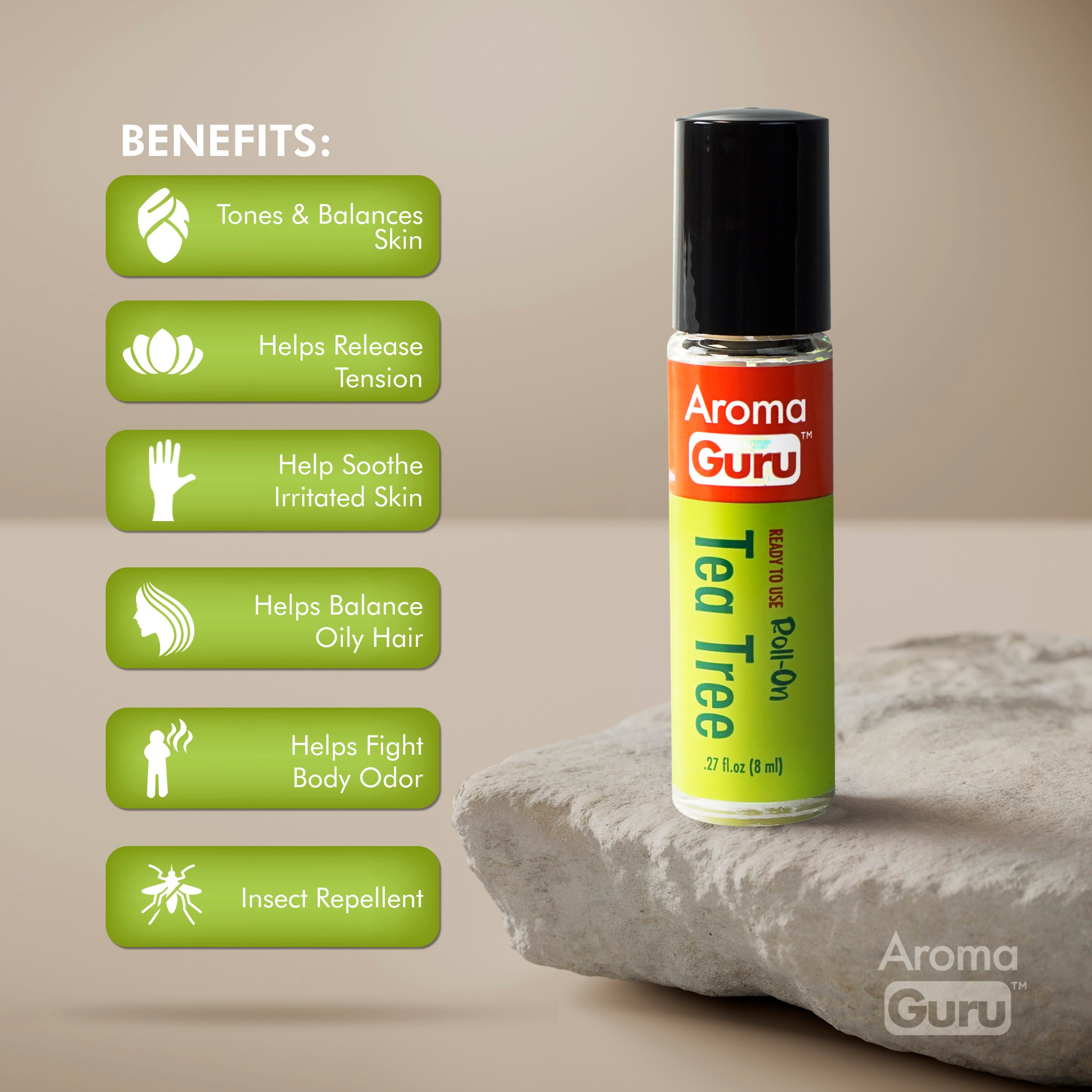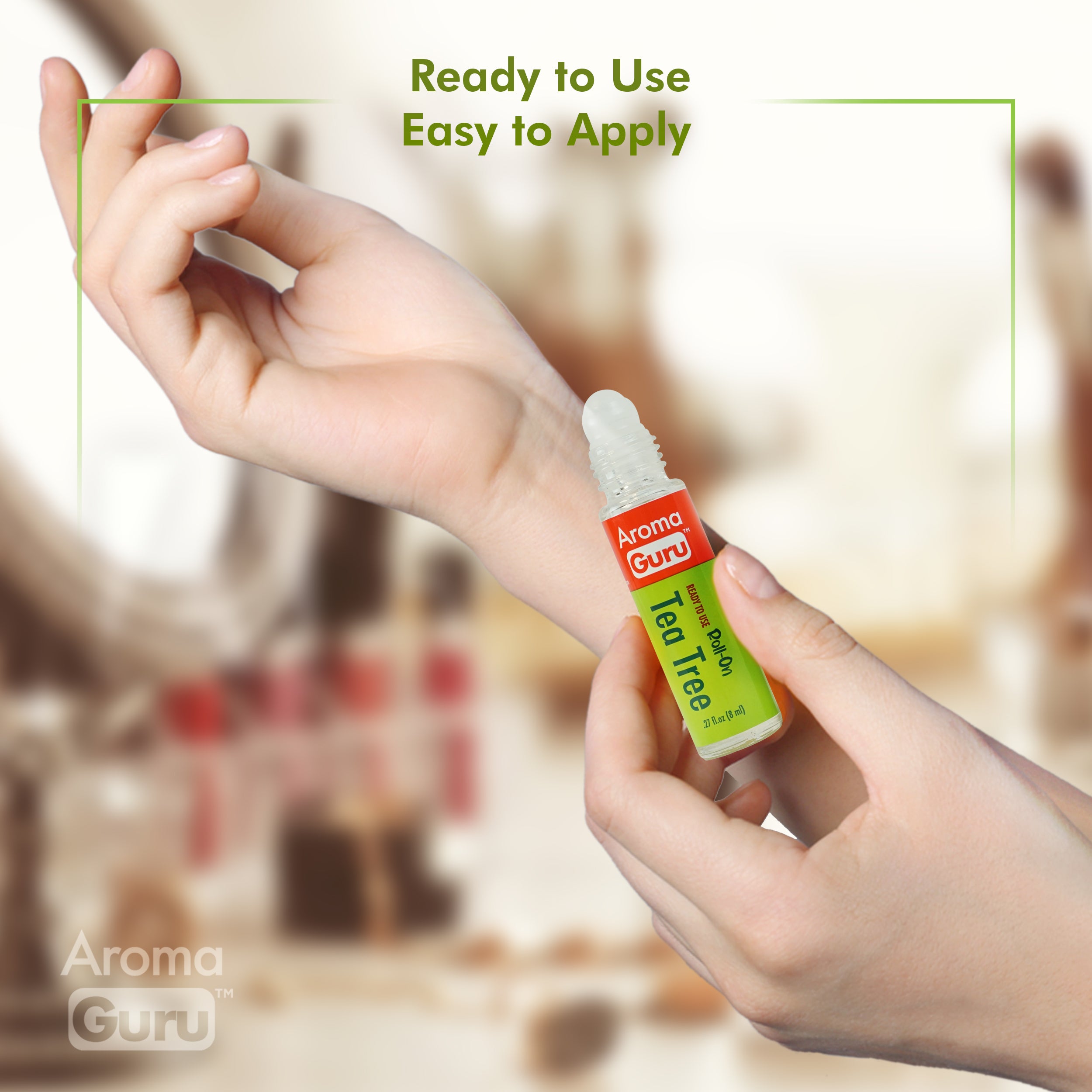 Tea Tree Roll On (pack of 18)- Wholesale Only, Contact to Purchase
For inquires on purchasing this item, please contact us through the contact form.
Inspired by Ayurvedic traditions, GuruNanda Products are carefully blended and crafted with the help of our in-house aromatherapist. Our aromatherapy products are created for users looking for clean, all-natural products to carry and use everyday on-the-go.

Guru Nanda uses 100% natural and pure tea tree essential oil which is extracted from the native tea tree plant from Australia also known as melaleuca oil.

Its popularity over the globe is due to its impressive abilities to do wonders for skin. Competitors may blend it with cosmetics, body luxury items and medicines for skin benefits with other chemicals but never us! We only use organic essential oils in our products.

GURUNANADA TEA TREE ROLL ON ESSENTIAL OIL BENEFITS

✔ Tones and balances skin

✔ Helps release tension

✔ Eases Headaches

✔ No need for Diffusers or mixing. Prediluted and ready to use.

✔ Helps soothe irritated skin

✔ Helps balance oily hair

✔ Repels insects.

INGREDIENTS

100% Pure Tea Tree Oil (Melaleuca Alternifolla)

Sweet Almond Oil ( Prunus Dulcis)

CAUTION

Not for broken or irritated skin. Keep out of the reach of children and animals.

Enjoy the soothing and relaxing aromath
You probably don't spend much time thinking about your liver, but it does lots of heavy lifting for you! It filters out toxins from your blood at the amazing rate of a quart per minute. It sorts out the good from the bad, keeping anything useful and tossing out the junk. As the world becomes more and more toxic, a liver working at optimal capacity plays a bigger role in health and well-being than ever before. Swanson's Milk Thistle supplement is the ultimate in liver health. Silymarin, a powerful antioxidant flavonoid, contains specific protective benefits for liver tissues, making milk thistle a premier liver tonic. Our convenient capsules deliver 500 mg of milk thistle nutrition that won't put a dent in your pocketbook.