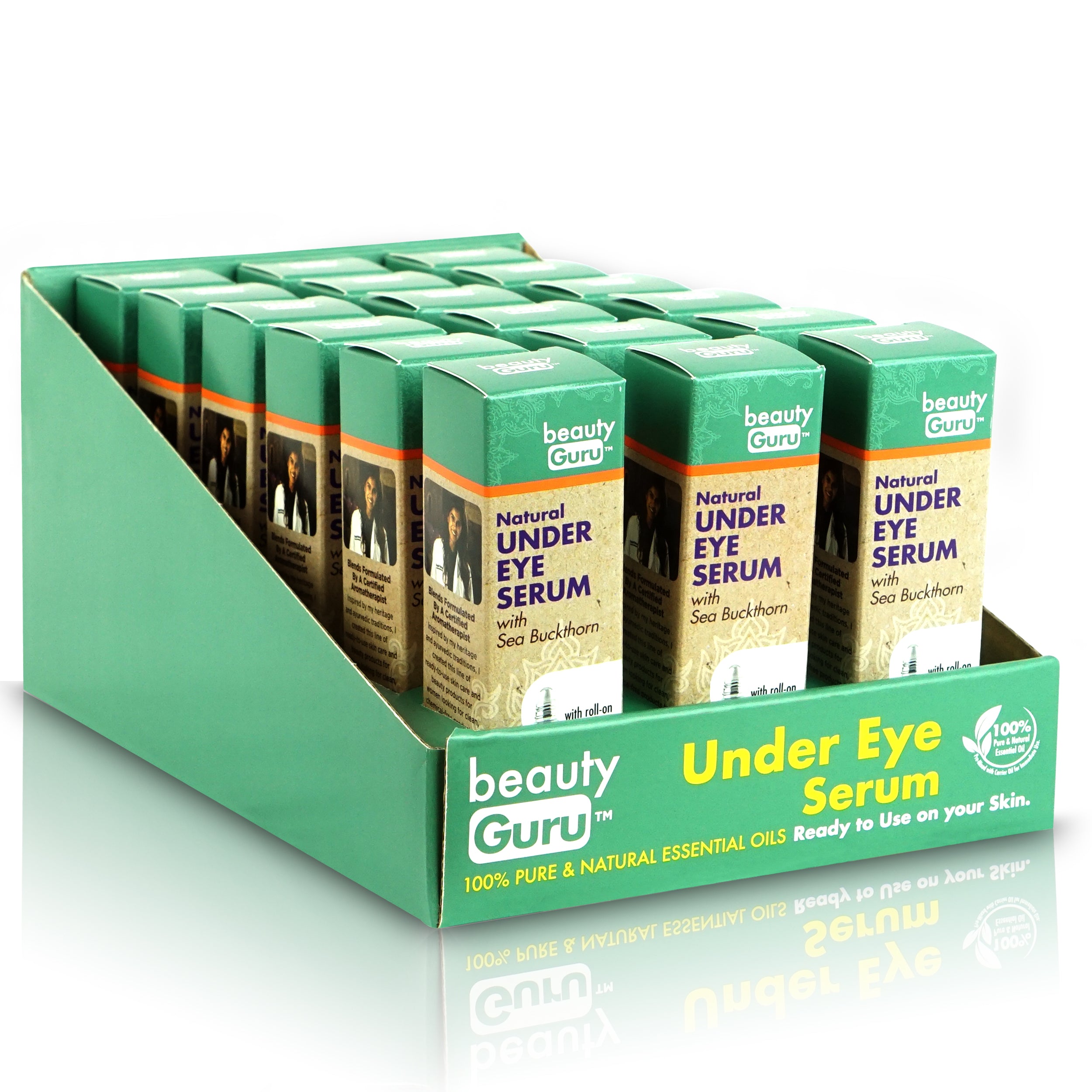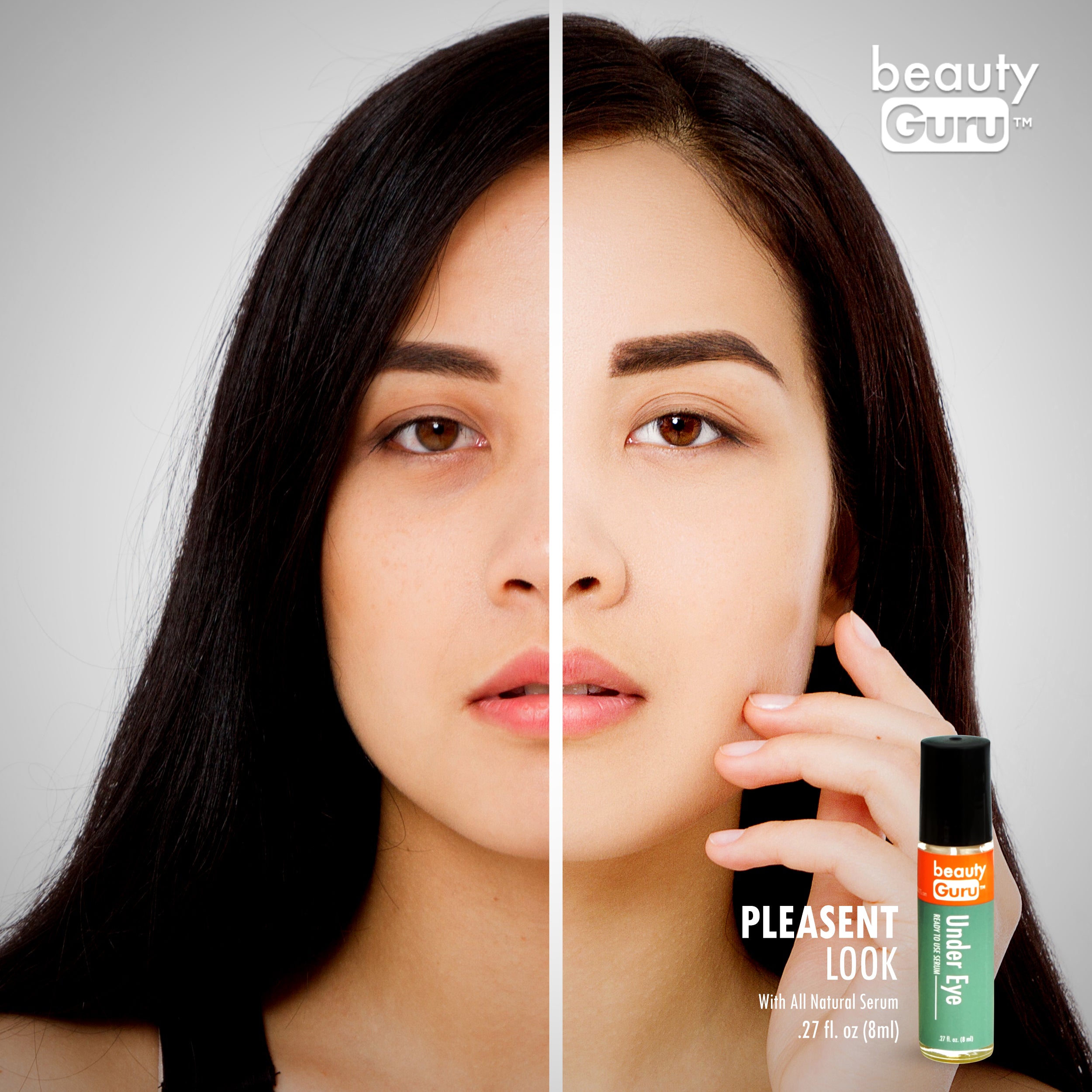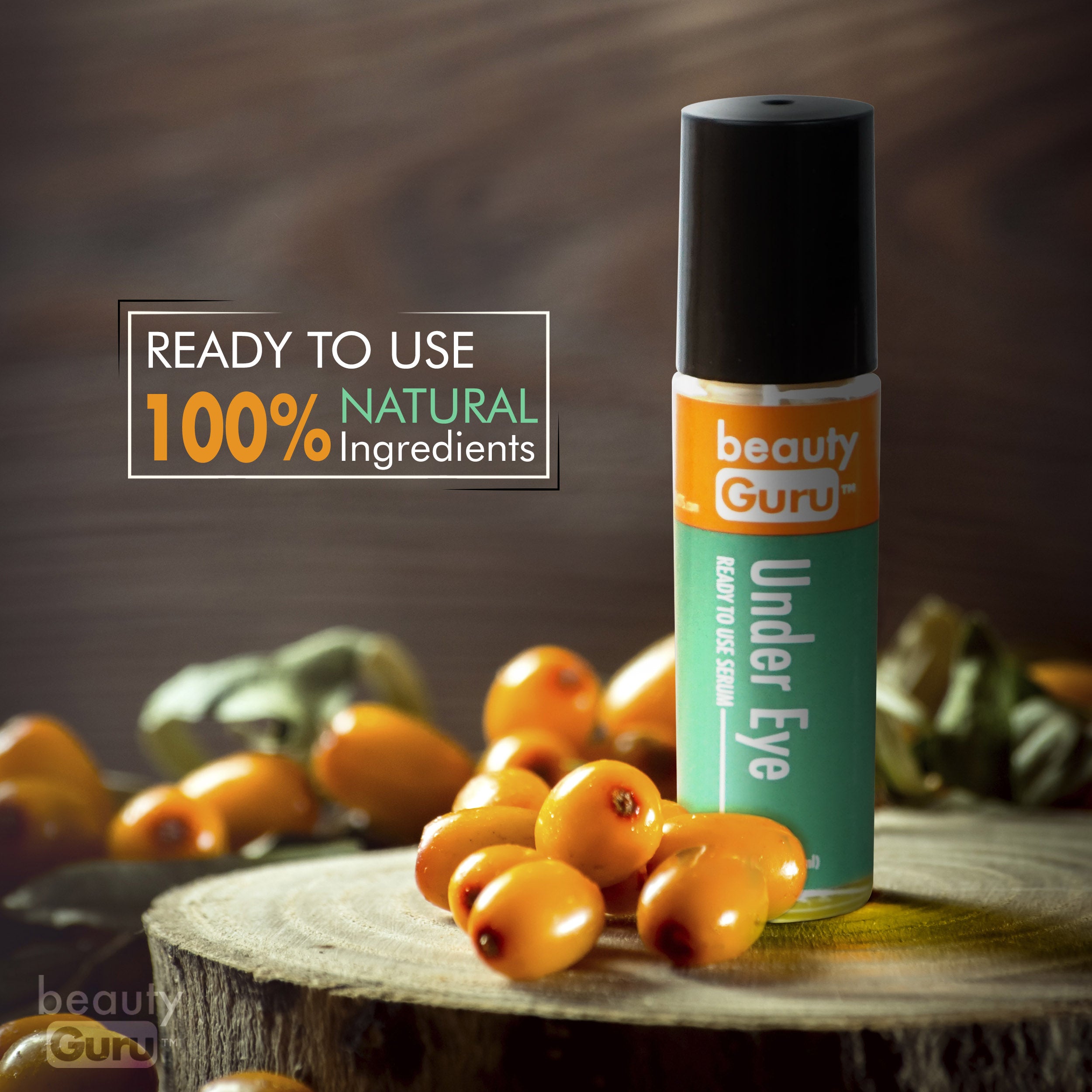 Under Eye Serum (pack of 18)- Wholesale Only, Contact to Purchase
For inquires on purchasing this item, please contact us through the contact form.
Inspired by Ayurvedic traditions, be serums are carefully blended and crafted with the help of our in-house aromatherapist. Our beautifying products are created for women looking for clean, all-natural products to carry and use everyday on-the-go.

Are you tired of chemically harsh beauty products that inflict more harm than good to your skin? Then it is time for you to leave behind these toxic beauty products and try our all-pure hydrating serum to regain natural & youthful eyes!

GURUNANADA EYE SERUM FOR DARK CIRCLES AND WRINKLES

Sea Buckthorn Oil is extracted from tiny orange berries that pack an impressive and heavy amount of all good nutrients for your skin including Vitamin C that rescues the eye skin from the dark circles. They also contain ample moisturizing fatty acids that have an ability to revive skin cells around worn out eyes, and the richness of vitamin E and C together reduces the aging signs like wrinkles and lines while lifting the skin.

Due to all these vitamins and minerals, Sea Buckthorn eye serum combined with its astringents, antioxidants, and moisturizers makes an excellent promoter of the overall health of the eye skin while boosting elasticity and hydration.

BENEFITS


Contains Anti-aging properties; removes wrinkles, fine lines, tightens skin, and closes open pores
Brightens the skin and removes dark circles
Reduces puffiness from eyes
Gives a lovely natural glow to the skin around eyes
Hydrates, plumps and retains moisture all day long.
All pure and natural ingredients suitable for all skin types
Astringents remove skin irritants from the surface and even out skin tone
Antioxidant protection from harmful UV rays
On-the-go and ready-to-use serum



INGREDIENTS

Rosehip Oil
Camellia
Sea Buckthorn
Lemon
Coffee C02
Frankincense
Fractionated coconut oil organic

Enjoy fresh, evenly toned, and soft eyes with all-natural GuruNanda Eye Serum. Add to cart now!


You probably don't spend much time thinking about your liver, but it does lots of heavy lifting for you! It filters out toxins from your blood at the amazing rate of a quart per minute. It sorts out the good from the bad, keeping anything useful and tossing out the junk. As the world becomes more and more toxic, a liver working at optimal capacity plays a bigger role in health and well-being than ever before. Swanson's Milk Thistle supplement is the ultimate in liver health. Silymarin, a powerful antioxidant flavonoid, contains specific protective benefits for liver tissues, making milk thistle a premier liver tonic. Our convenient capsules deliver 500 mg of milk thistle nutrition that won't put a dent in your pocketbook.