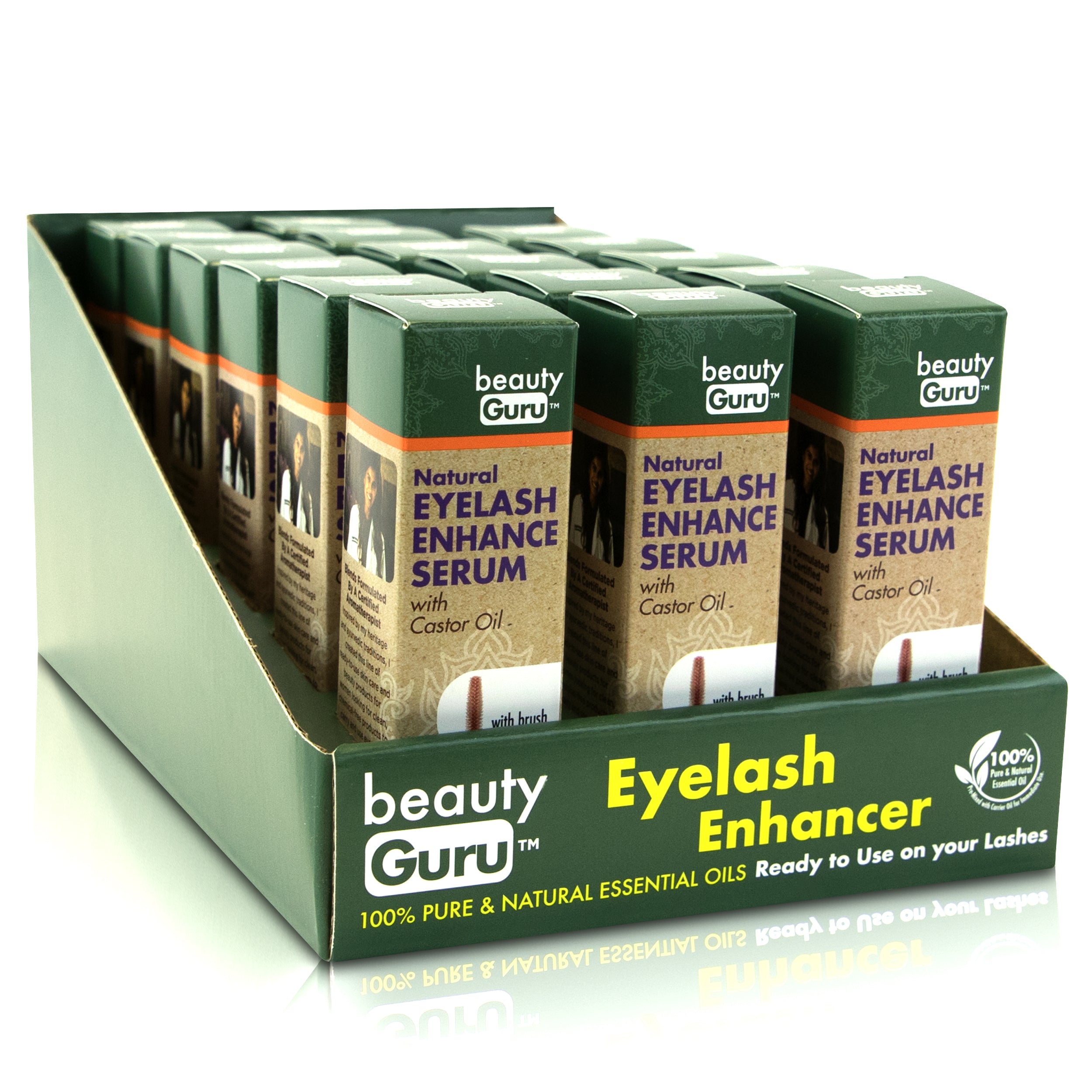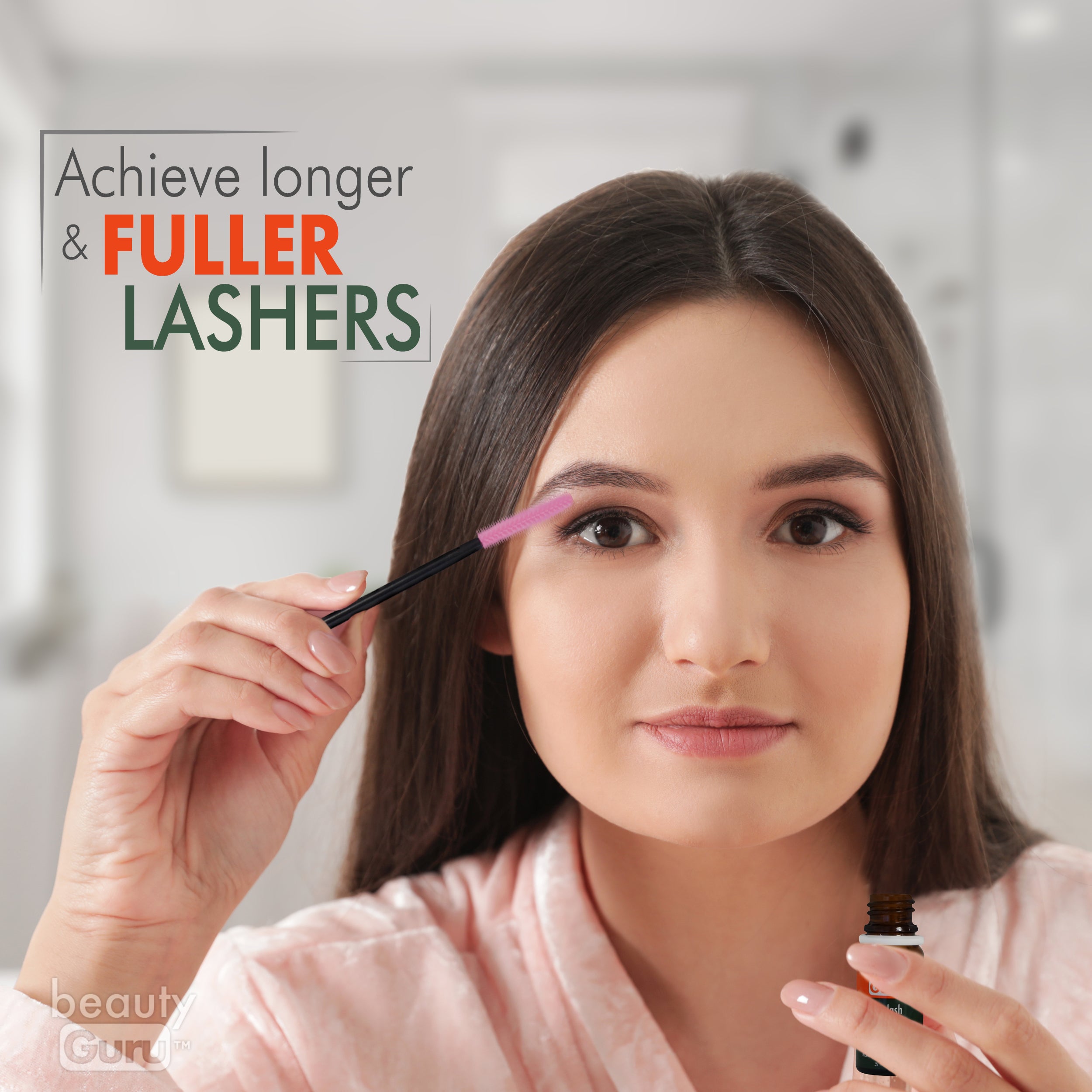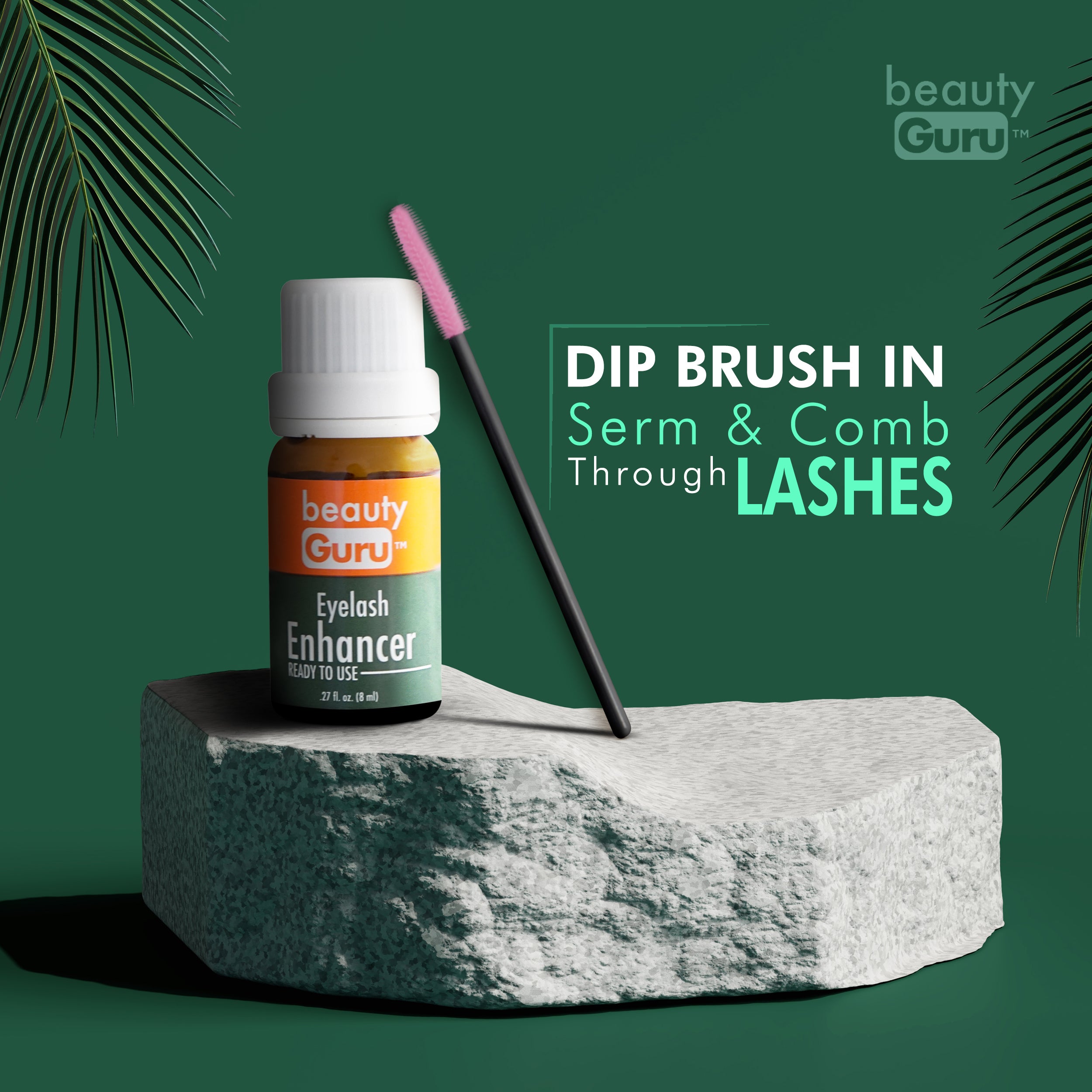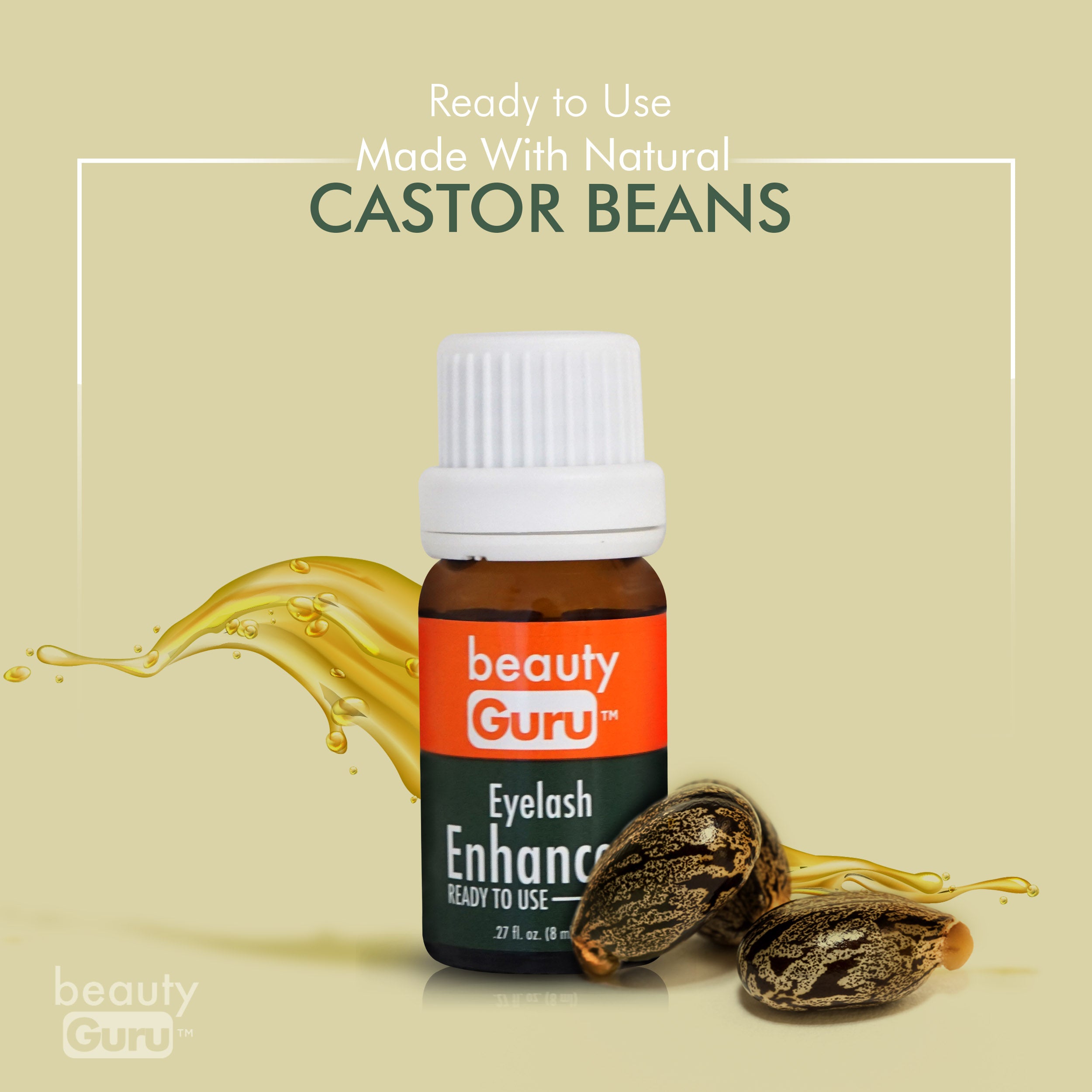 Eyelash Enhancer (pack of 18)- Wholesale Only, Contact to Purchase
For inquires on purchasing this item, please contact us through the contact form.
Inspired by Ayurvedic traditions, Beauty Guru beauty serums are carefully blended and crafted with the help of our in-house aromatherapist. Our beautifying products are created for women looking for clean, all-natural products to carry and use everyday on-the-go.

Are you tired of chemically harsh beauty products that inflict more harm than good to your skin? Then it is time for you to leave behind these toxic beauty products and try our all-pure castor oil for eyelashes growth serum to boost lash length and thickness.

BEAUTY GURU SERUM - CASTOR OIL FOR EYELASHES AND EYEBROWS

Castor Oil is believed for its miraculous healing and growth abilities throughout time reaching far as Egypt and is still a pillar of Ayurvedic medicine. Based on a number of scientific researches, Castor oil is known to help speed up natural hair growth over thinning or even bald areas. Its deep hydrating and nourishing properties help replenish hair count and aid in blood circulation when applied topically to the scalp or skin.

CASTOR OIL SERUM BENEFITS


Natural hair growth for thin hair or bald skin
Hydrates the base of the hair and provides strength.
All pure and natural ingredients suitable for both men and women.
Soothes and softens the skin
On-the-go and ready-to-use serum

INGREDIENTS
Rosemary Essential Oil (Rosemarinus Officinalis)
Castor Oil (Ricinus Communis)

CAUTION
Avoid direct contact and dripping into the eyes. Do not apply to open wounds. Keep out of the reach of children and animals. Store in a cool dry place.

Enjoy long, thick, and healthy eyelashes and eyebrows with all-natural Beauty Guru castor oil for eyelashes and eyebrows. 


You probably don't spend much time thinking about your liver, but it does lots of heavy lifting for you! It filters out toxins from your blood at the amazing rate of a quart per minute. It sorts out the good from the bad, keeping anything useful and tossing out the junk. As the world becomes more and more toxic, a liver working at optimal capacity plays a bigger role in health and well-being than ever before. Swanson's Milk Thistle supplement is the ultimate in liver health. Silymarin, a powerful antioxidant flavonoid, contains specific protective benefits for liver tissues, making milk thistle a premier liver tonic. Our convenient capsules deliver 500 mg of milk thistle nutrition that won't put a dent in your pocketbook.